Outreach and transmission
The Louvre is heir to a universal cultural legacy. Its duty is to bring that legacy to the widest possible audience, and pass it down enriched to future generations.
Former residence of the kings of France founded 800 years ago, the Louvre is an inextricable part of French history. Since becoming a universal museum in 1793, the Louvre's mission is to offer to the largest possible audience access to some of the world's finest art spanning centuries and civilizations.
With its vast collection of unique masterpieces from around the world, the Louvre is unmatched when it comes to dialogue between cultures, learning, and opportunities for discovery and wonder for the some 10 million visitors the museum welcomes each year from all corners of the globe.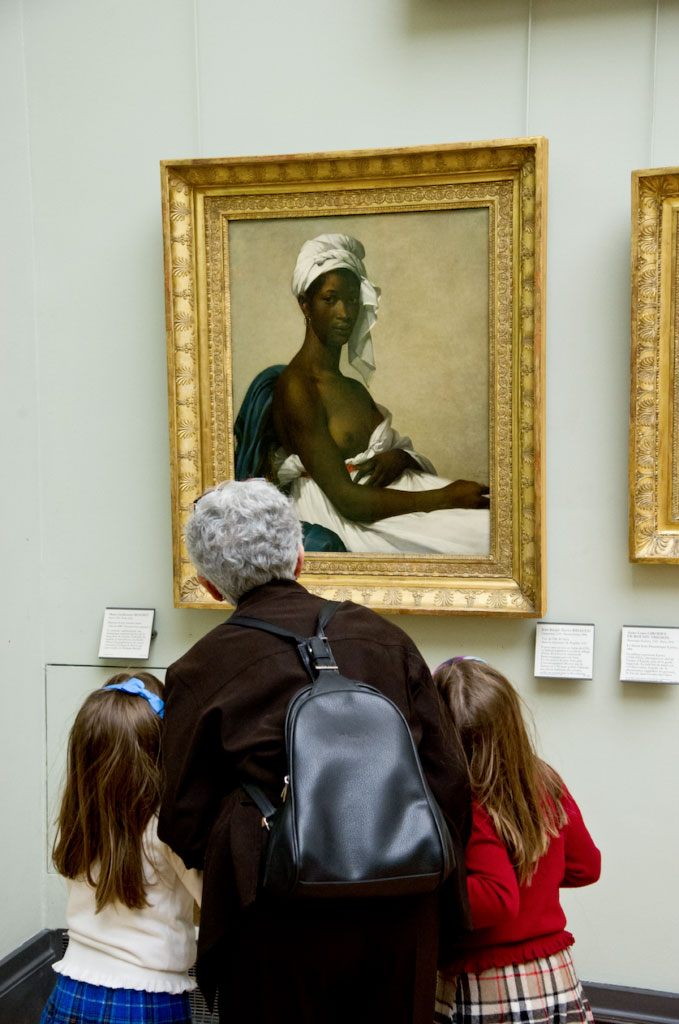 The Louvre's mission to reach the broadest possible audience was etched into its very identity when the museum was first created in 1793. More than half of its visitors are under the age of 30, vesting the Louvre with an important educational role. To make the museum more accessible to young people, the Louvre offers specific museum experiences tailored to youth, organizes school trips, and carries out projects in the greater Paris region and in rural areas to encourage young people to come through its doors.
Aware of the role culture plays in building stable and happy communities, the Louvre aims to make its collections accessible to the widest possible audience by granting free entry to young people, the unemployed, and the underprivileged.  The Louvre reaches out to hospitals, underserved neighborhoods, remote rural areas, factories, commercial centers and even prisons to give everyone the opportunity to discover or re-discover the national collections.
The Louvre also has a tactile gallery for visually-impaired visitors, and organizes visits for people with Alzheimer's disease.